At the moment (2021) there are no courses available, due to the number of one to one consultations.
If you would like to be kept informed of news on courses, give me a ring or write an email so I can let you know what is happening. You can also find the most current info in my newsletter.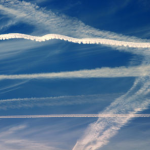 I offer the following courses and workshops:
MEDIUMISTIC TRAINING
TAROT
DOWSING AND PLACES OF POWER
NUMEROLOGY

For more information about the modules, please contact me by phone 0031-6-30029007 or by mail
Mediumistic Training: "I'll put you through"

I'll reconnect you with… your intuition, your soul, your Guide, any of these can appear on your path. By different kinds of exercises you learn to make contact with your guide or loved ones who have passed on. This way we can lift a tip of the veil that divides heaven and earth.
The atmosphere of the course is relaxed and cheerful. Do not hesitate to ask questions and don't be afraid that you will be the one who does not get through because there is always someone present for you on the other side!
Everyone has the ability to reach out to the other side. This ability is often untouched because of the rational way of living nowadays.
We will use some well known techniques to develop your intuitive potential, a.o.:
-the reading of photographs
-the reading of objects
-interpreting intuitive drawings
-inspired writing
-channeling
Duration of this course: 10 lessons
Costs: €20 per lesson
We will meet in our practice, Dijkweg 75, 1619 HD Andijk
Workshops Tarot (Introduction)
I also give Tarot Workshops.
The 2,5 hour workshops give you an idea about its history and structure. You also get more insight into the meaning of the numbers 1-10. An explanation is given of the Major and Minor Arcanas. You take home some key words about the cards to memorize, so this is a good beginning to get to know this fascinating oracle.
Price*: € 35,= per person

There is also a day-course, after which you can start working with the Tarot on your own. The course can be given in English.
Price*: € 75,= per person

*Prices are based ont our own location, i.e. our practice in Andijk. Prices on other locations may vary.

Interested? Contact me by phone 0031-6-30029007 or by mail